Things I'm in Love with Right Now
Okay, the new apartment is great and I promise I will show you pictures once its all set-up and I get the boxes out. Since I am devoid of things to blog about right now, I thought I would share the things I'm in love with right now.
5. Turtle Chex Mix-
omg YUMMY. I'm starting to live on this shit. I go threw a bag in about two days. I blame
Lorraine
for this.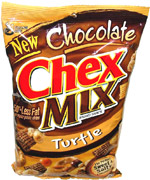 4. Up All Night by Blink 182
- I love this song. Its like on constant rotation on my Ipod. I didn't know how much I missed Blink 182 until this song came out. It was like, oh yeah where the fuck have you been for the last 5 years? The bands grown considerably and so have I, but the music still speaks to me the same way.
3. 2 Broke Girls-
If you have ever worked in a restaurant ever, you need to watch the first 2 minutes of this show. You will be able to relate and also go "damn I wish I could say that." I mean I love Kat Dennings anyways, but i totes love her more now. In fact let me make it easy and embed a clip for you. Watch, laugh, love this show.
2. Artoo-Potatoo-
I bought him off ebay as my first housewarming gift to myself. I mean look how cute he is! I haven't gotten him yet, but he's going to sit on my desk and be my muse for all my writing ventures. I'll be getting the C3PO version sooner or later, because you have to have a matching set.
1.
Christian Siriano Shoes for Payless
- Specifically his black pumps. OMG so fricken cute. It just so happens I don't own a pair of black pumps and my pair of black peep-toe slingbacks are in desperate need of retirement. I have been to every payless within an hour of my apartment trying to find these babies (
for the records that only 2 stores)
and one store didn't even have the Siriano line and the other one had them in size 9 and 10 but not 9.5 (which is of course my size). Thank god for online shopping!